Projects

The ECA Foundation supports restoration, beautification and enhancements to the three ECA cemeteries to ensure they are welcoming to families and visitors year-round. These cemeteries are an important feature of our local communities, providing historical context, places of remembrance and unique connections to their natural surroundings.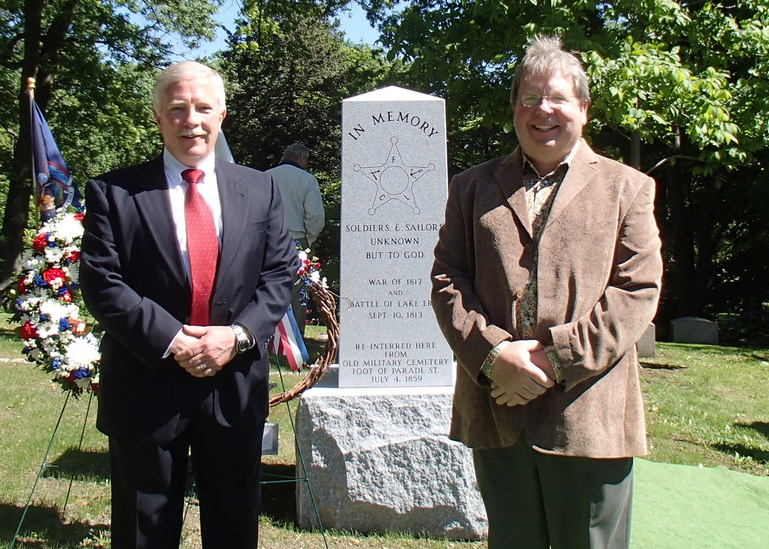 War of 1812 Monument in the Erie Cemetery

Project Completed May 2013

The ECA Corporators funded the placement of the War of 1812 Memorial in the Erie Cemetery on a lot where soldiers and sailors had been reinterred with great ceremony in 1859.

Their graves were never marked and had been mostly forgotten. The War of 1812 played a critical part in Erie's growth and development and is an important period of local history. The improvement of this site helps to preserve and better present this history for future generations.